STETTLER DENTAL
Restorative Dentistry
Restorative Dentistry in Stettler
Restorative dentistry encompasses a wide variety of procedures intended to repair or replace teeth and return them to an aesthetically pleasing and functional form. Types of restorative dentistry include dental bonding, inlays and onlays, bridges, and more. With so many options available, Stettler Dental is well-prepared to help you get the perfect smile.
Dental bonding is a restorative measure used on cracked, chipped, or broken teeth. A composite resin material will be applied and shaped to your tooth, then hardened and secured with a light or laser. This procedure is quick, easy, and non-invasive. However, the bonding does not last as long as other restorative options such as bridges or veneers.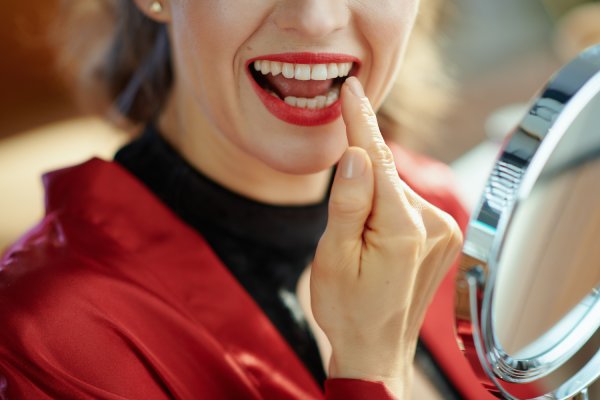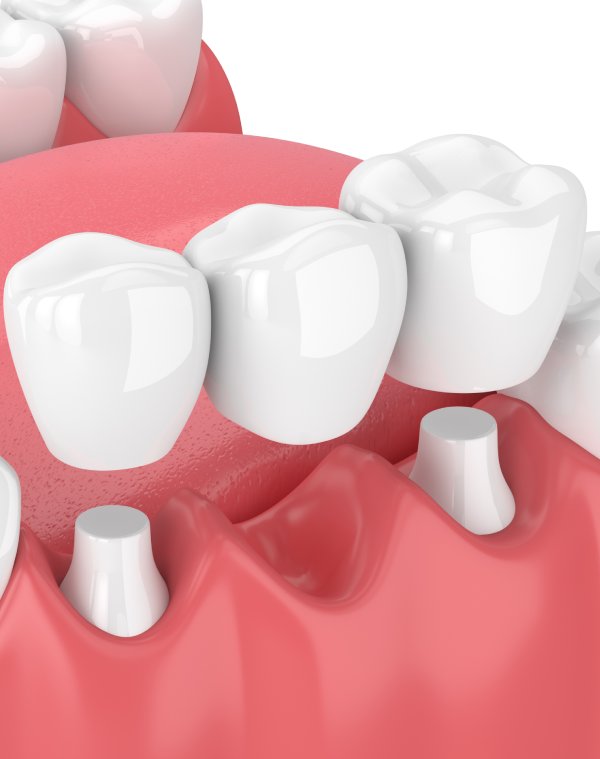 Dental bridges are a way to replace missing teeth so that your existing teeth don't shift into the wrong positions. If left alone, missing teeth can result in a bad bite or health problems like TMJ or periodontal disease. If you have a gap caused by a missing tooth, a dental bridge might be the most effective way to handle the problem. 
What is a Dental Bridge?
Dental bridges are made up of two or more crowns and a ceramic or porcelain tooth. The crowns are cemented onto two 'anchoring' teeth on either side of the gap, and the artificial tooth is then used to fill the gap.
A dental bridge has several benefits. Not only will it prevent other teeth from moving around, but it also helps you to speak and chew. Plus, it will boost your confidence and self-esteem.
The Dental Bridge Process
During your first visit to our practice, a mould will be made of your teeth to create the dental bridge. You'll receive a temporary bridge to protect your teeth and gums until your permanent bridge is made. When we receive your bridge, you will be asked to return to the practice so we can cement the custom bridge into your mouth.
Dental fillings are a common restorative procedure you may have already experienced. At Stettler Dental, we have several materials available, ranging from gold to porcelain to composite resin fillings.
When Do You Need a Dental Filling
Dental fillings are most commonly used to fill cavities after removing decayed material. They can also be used to fix cracked, fractured, or otherwise broken teeth and to lessen tooth gaps. While this is not a permanent fix, dental fillings can last for many years before they need to be replaced.
The Dental Filling Process
If a cavity is filled, your dentist will clean out the decayed area and prepare the tooth for the filling. The filling is then placed in the hole or crevice, shaped to the natural tooth, and then polished. Depending on the severity and location of the cavity, you may or may not receive a local anesthetic.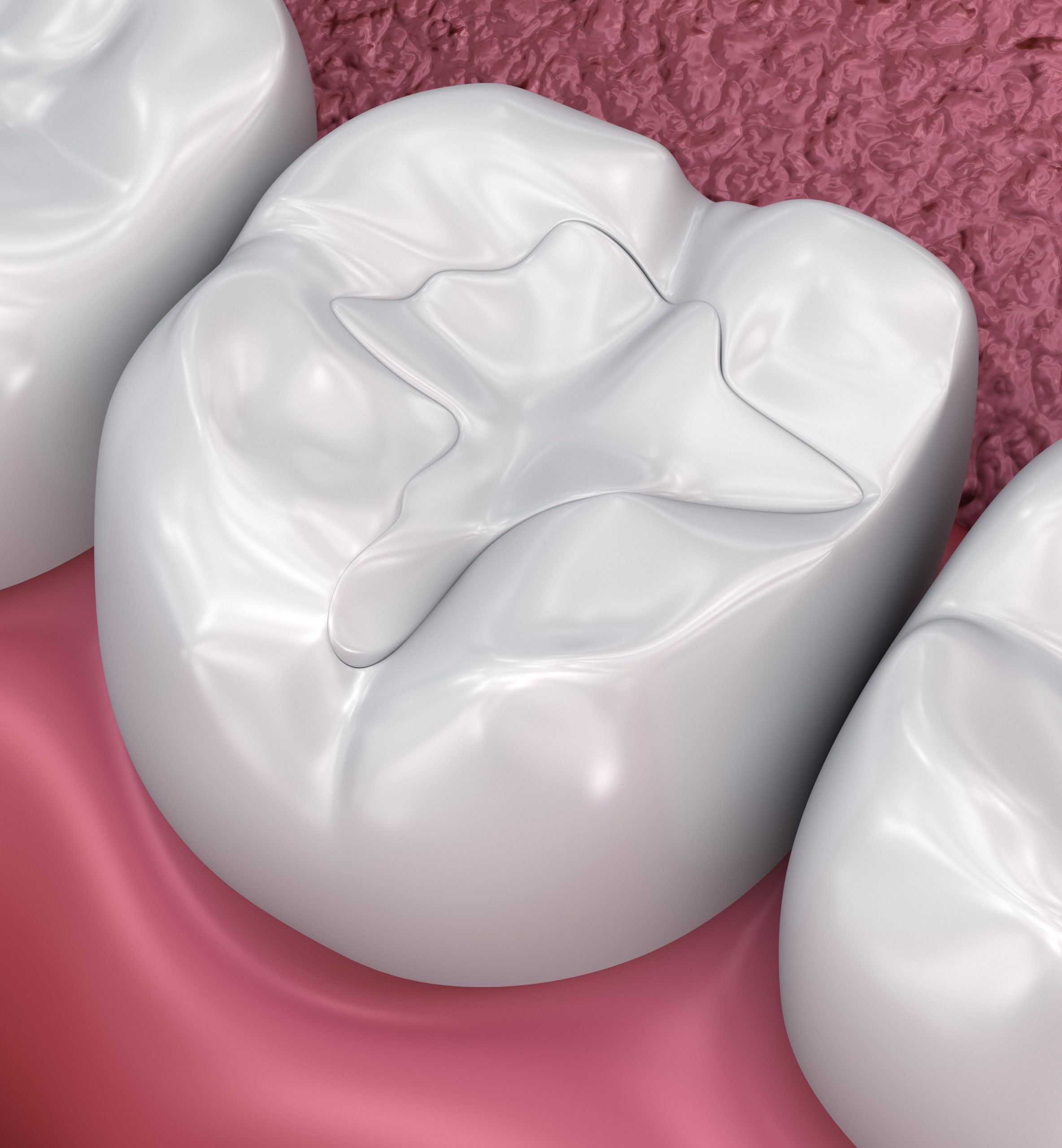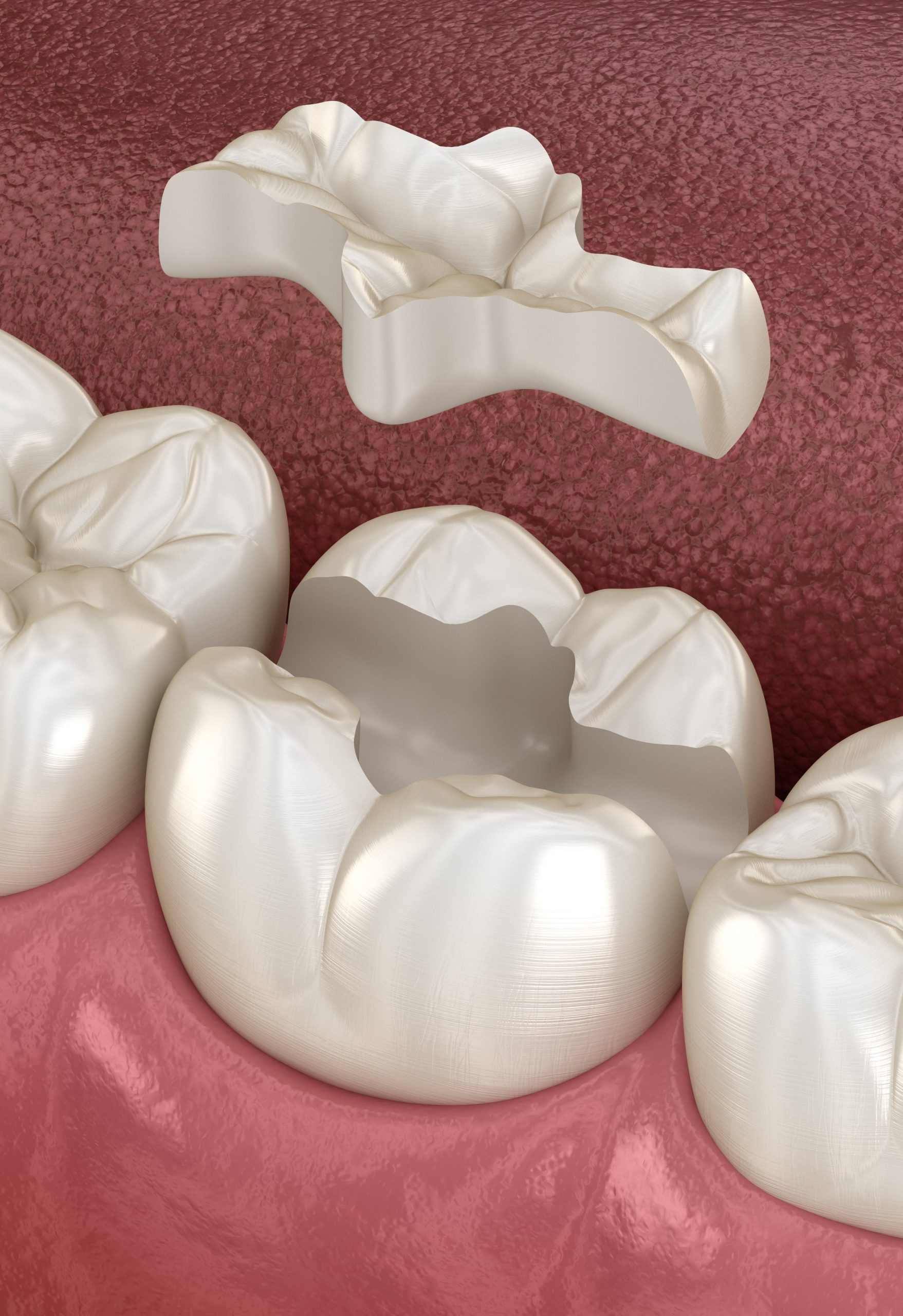 You've heard of using fillings and crowns to fix decay and cavities, but do you know what inlays and onlays are? When fillings aren't enough and crowns are too much, inlays and onlays can restore your teeth and increase their integrity.
When Do You Need Inlays or Onlays?
Inlays and onlays are typically used when decay or cavities are too large for a filling but not large enough to necessitate a crown.
While an inlay fills cavities inside of a tooth, an onlay covers the cusps of a tooth. Your dentist will determine which is necessary depending on the state of your tooth.
Procedures For Inlays and Onlays
The process for placing inlays and onlays typically takes just two appointments. In your first appointment, any decay in the tooth will be removed, and an impression of your tooth will be taken. You'll also receive a temporary filling while you wait for your permanent inlay or onlay to arrive.
During your second appointment, your inlay or onlay will be fitted and cemented to your tooth. This filling can last anywhere from 20-30 years when following the proper health care guidelines.