Why Choose Stettler Dental?
Convenient Location
Stettler Dental is located in the west end. Our practice is easily accessible for patients in and around the Stettler area, making it easier than ever to receive dental treatment.
Family-Friendly Environment
Our experienced dental team is dedicated to providing a welcoming and family-friendly environment for all of our patients. We want you to be as comfortable as possible while having dental work done. Stettler Dental believes in educating our patients on their dental health and keeping them informed on our processes and procedures. This helps ease anxiety and teaches you how to take care of your oral health.
Free Parking
Alongside our convenient location, Stettler Dental also offers, free parking for all patients. Our parking lot provides plenty of space for clients, with absolutely no payment necessary.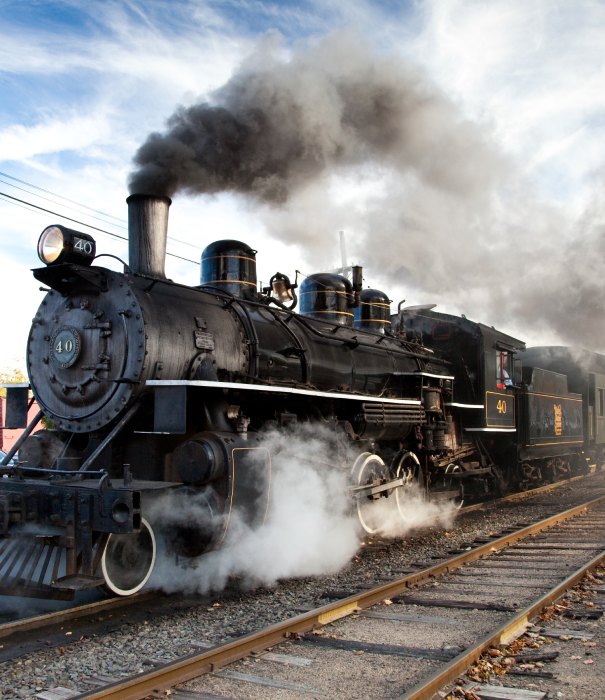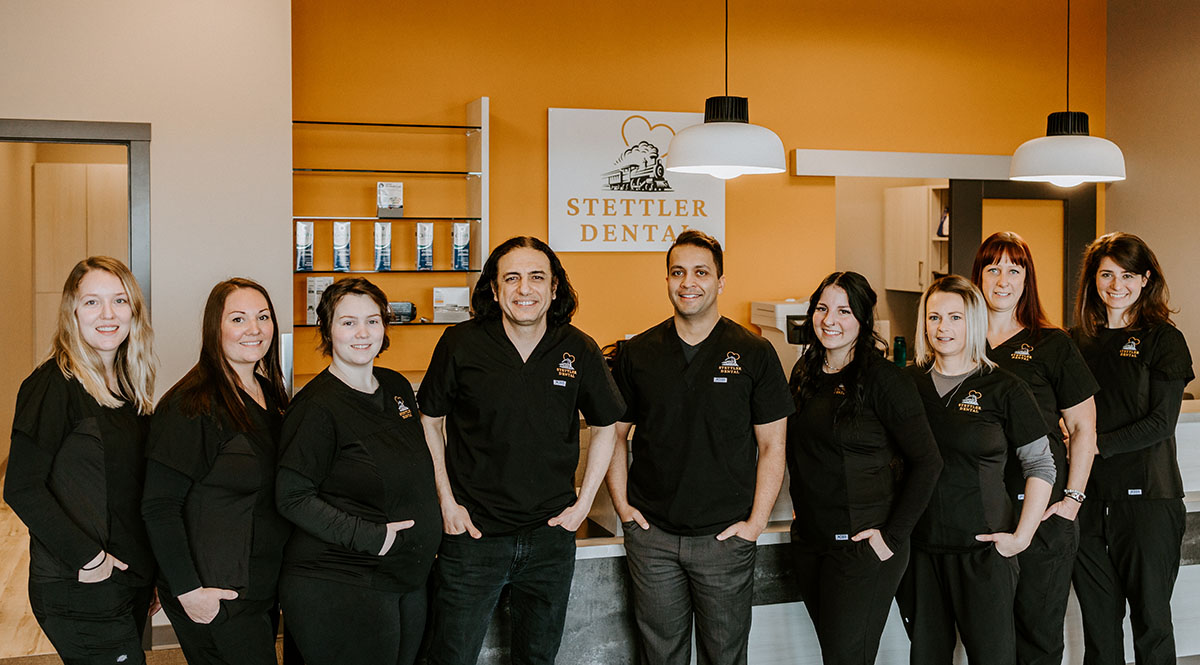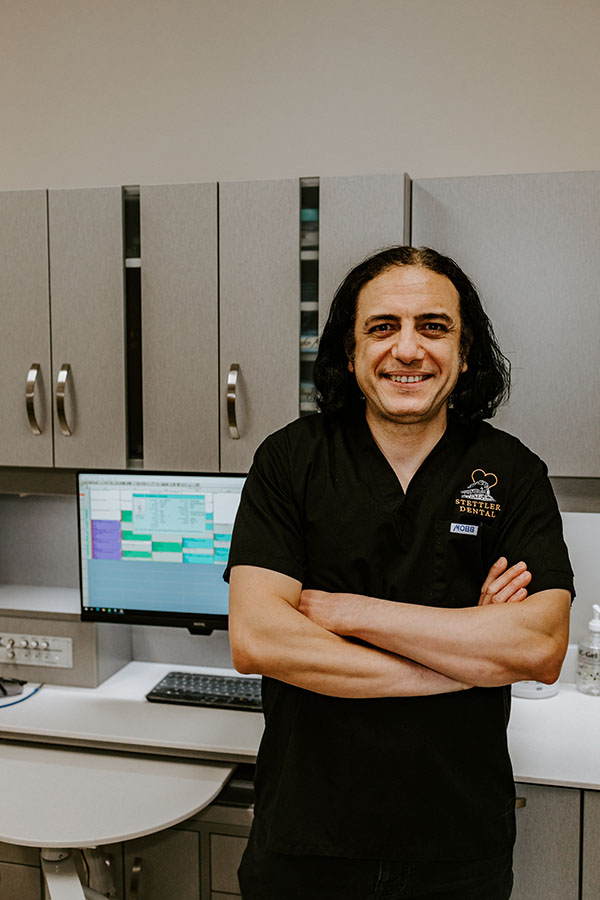 Dr. Moanes Soliman
General Dentist
Dr. Moanes Soliman completed his Doctor of Dental Medicine degree at Cairo University in 1997. What Dr. Soliman enjoys most in dentistry is working to make every patient happy, and helping them maintain a beautiful, healthy smile. While he enjoys all aspects of dentistry, he loves teeth restoration and dental surgeries the most. He is a member of the College of Dental Surgeons of Alberta (CDSA). A charity Dr. Moanes Soliman support is the Red Deer Food Bank Society.
When Dr. Moanes Soliman is not in the office, he enjoys hiking, going to the gym, watching TV shows, and playing chess. Dr. Moanes Soliman strongly believes in the power of sharing knowledge with others. He is the father of four loving daughters. Dr. Soliman graduated over 25 years ago and feels that now is the most meaningful time of his professional life.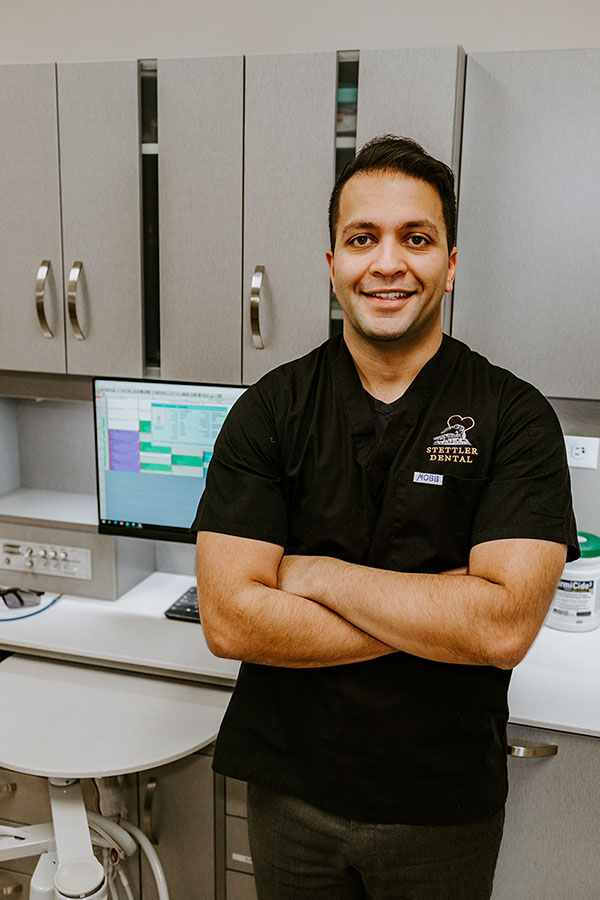 Dr. Arvind Kaushal
General Dentist
Dr. Arvind Kaushal graduated with a Doctor of Dental Medicine degree from the University of Saskatchewan and specialized as a general practitioner. With his dedication to creating beautiful smiles for patients, Dr. Kaushal completed the Invisalign certificate. He is a member of the College of Dental Surgeons of Alberta (CDSA). Dr. Kaushal finds dentistry most meaningful when he is serving the local community. He is a supporter of the Canadian Cancer Society
When Dr. Arvind Kaushal is not working, he loves to work out, read, and watch movies during the week. On the weekends, he enjoys spending time with his family and friends, and enjoying delicious cuisines.
FUN FACT: Dr. Arvind Kaushal is a former filmmaker and has worked on many short films, commercials, and TV shows. Eventually, he felt he wasn't getting what he wanted out of filmmaking and decided to shift his career path. Dr. Kaushal began shadowing a few dentists for a year to see if any professions in dentistry would interest him and realized, dentistry was the right fit for him!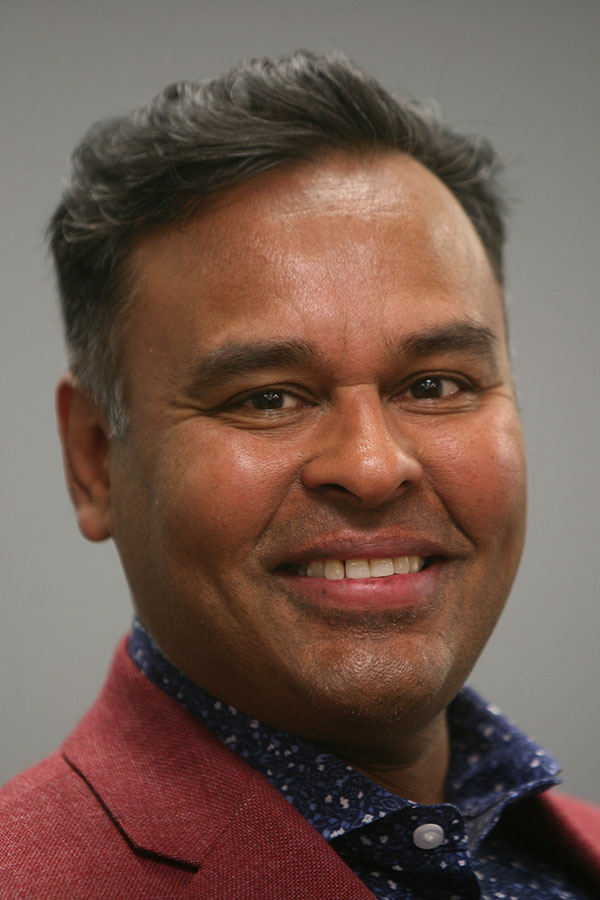 Dr. Alok Singh
General Dentist
Dr. Alok Singh graduated from Marquette University in Milwaukee, Wisconsin in 1998 with a Doctorate of Dental Surgery, and also a Bachelor of Science from the University of Alberta. He successfully completed a General Practice residency at the Metro Health Medical Center, in Cleveland, Ohio in 1999, which had a special emphasis on oral surgery and medical/dental emergencies.
Dr. Singh moved to Calgary in 2000 and continues to maintain his commitment to advanced education, keeping abreast of the latest developments in the rapidly changing field of dentistry. This allows Dr. Singh to better care for his patients.
As of late, his passions have been directed in the area of implants and sedation dentistry. Dr. Alok Singh has the privilege of extending treatment to his patients in this capacity.
Advancements in dental technology have been incredibly beneficial to dental practices and their clients. Stettler Dental uses intraoral camera and hygiene lasers to make your appointments convenient and simple. Every piece of dental technology makes treatment easier and more effective than ever before, so your appointment will be a breeze!
Intraoral camera are small handheld devices that quickly create digital impressions of your teeth. These scanners provide accurate, detailed 3D models of the oral cavity in real-time. Stettler Dental uses intraoral camera to identify dental issues quicker, in a more detailed, and less invasive way.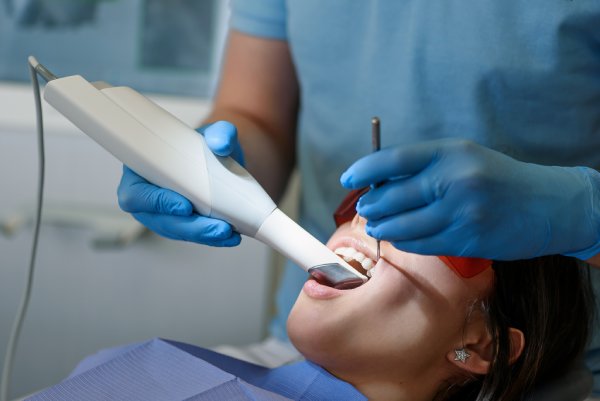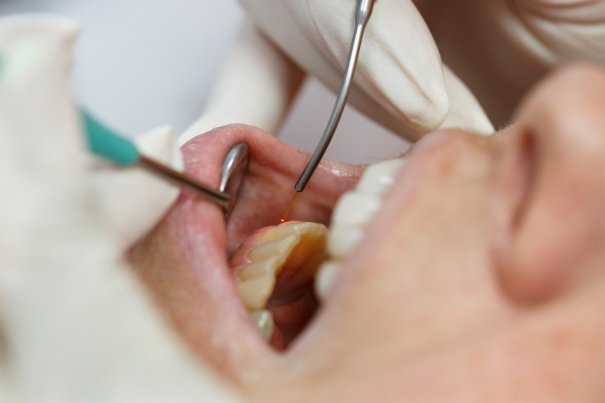 Hygiene lasers are used to treat a variety of conditions, like tooth decay and gum disease, or even in cosmetics, such as reducing a 'gummy smile.' The laser emits a focused beam of light that allows your dentist to shape or remove both hard and soft tissues from the mouth. This is a cost-effective, efficient, and comfortable way to treat many oral issues.