STETTLER DENTAL
Cosmetic Dentistry
Cosmetic Dentistry in Stettler
Everyone deserves a smile that they can show off to the world. Stettler Dental is dedicated to addressing all of your oral concerns, whether they're functional or aesthetic. With our cosmetic services, you can achieve the beautiful, healthy smile you've always dreamed of.
Dental Crowns in Stettler, AB
Are your teeth decayed or fractured? Have you recently had a root canal? If so, you may need a dental crown. These crowns, also known as dental caps, fit securely over your tooth to restore both its functionality and aesthetic appearance and prevent any further damage.
What Are Dental Crowns?
A dental crown is a prosthetic cap placed over a damaged tooth to restore its structure and appearance. Not only do crowns aid the cosmetic appearance of your smile, but they also re-establish its strength and prevent further decay or fractures. These crowns can be made of several different materials, including porcelain, ceramic, and metal.
The Dental Crown Process
During the initial appointment, we will take X-rays of your teeth to ensure that no other work, like fillings or root canals, needs to be done before your dental crown is placed. Then, we take a mould of your teeth and send it to a lab where they will create your crown. When we receive the crown, you'll come in for a second appointment, and it will be cemented onto your tooth.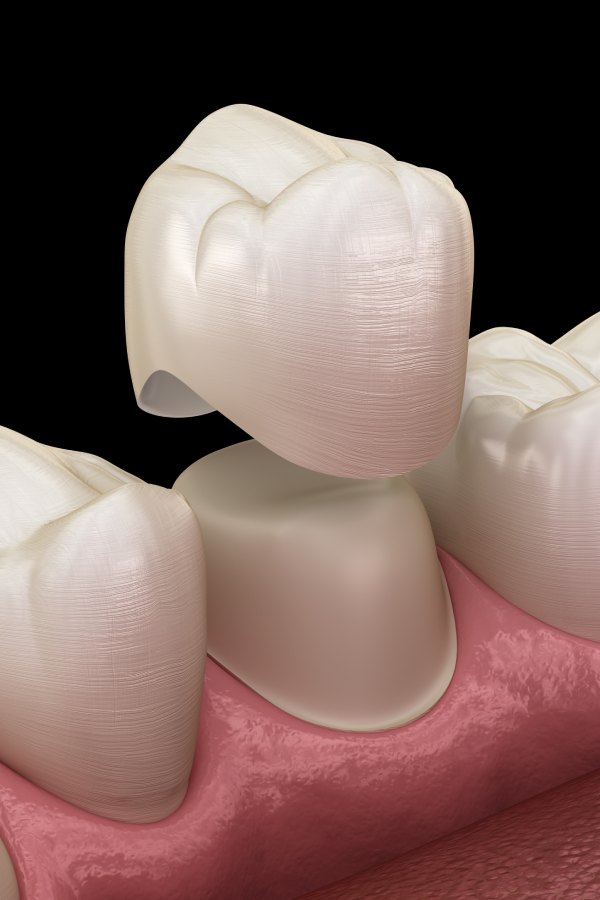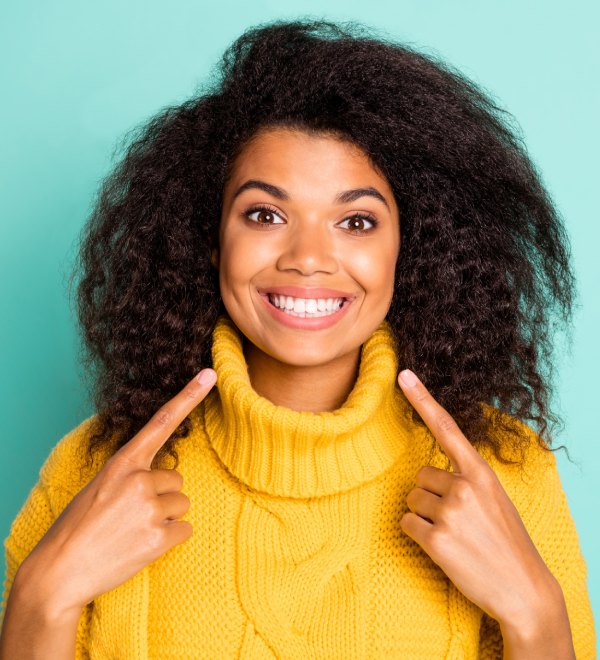 Teeth Whitening in Stettler
Tooth discolouration or staining is natural, but you may not want it to affect your smile. Ask our dentists about teeth whitening options if your teeth are dull, stained, or discoloured. At Stettler Dental, we offer at-home teeth whitening treatments to make your pearly whites shine brighter than ever.
What is Teeth Whitening?
When factors such as age, medications, and coffee are affecting your smile, teeth whitening is often a helpful cosmetic treatment. Teeth whitening involves bleaching the enamel of the teeth or using a special teeth-whitening gel to return them to a beautiful white shade.
At-Home Teeth Whitening Kits
Our at-home teeth whitening kits are a convenient way to brighten your teeth. Our practice creates a custom dental tray using impressions of your teeth that you can take home. You'll be instructed to fill them with teeth-whitening gel and wear them for about 30 minutes a day for several weeks. Following treatment, your teeth will be white and beautiful!
Porcelain Veneers in Stettler
Are there flaws in your smile that you wish would disappear? Cosmetic treatment can feel overwhelming, but porcelain veneers are a great way to get the smile you want without a hassle. Veneers are thin restorations made of porcelain that are placed on your teeth to cover imperfections. Whether you want to cover a single tooth or a whole row, veneers may be a suitable option.
When Are Veneers Recommended?
Veneers are used for several different reasons. If your teeth are crooked, misshapen, or discoloured, veneers can help to create a beautiful, uniform smile. They can also be a cosmetic option for patients looking to fix teeth that are chipped, broken, or have a tooth gap.
The Process of Getting Veneers
The process starts with a consultation. Your dentist will check and prepare your teeth for the veneer, and an impression will be taken. Those impressions are then sent to a laboratory where they will create the veneers. When we receive them, you'll visit us a second time to have the veneers bonded to your teeth.